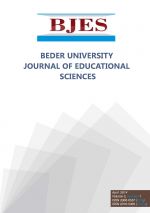 VOLUME 5 / APRIL 2014
VOL - 5 / 2014 - APR
The importance of e-learning system in higher education in developing countries - A Case of Macedonia
Abstract
The growing inluence of information technology on all aspects of life, also including the education sector, particularly higher education, involves developing countries to use e-learning system that helps in the realization of the learning process, to follow the example of developed countries. E- Learning systems are a technological development aimed at the use of the information and communication technology for the distribution teaching materials and interaction between students and teachers. E-learning system in developing countries represent a new era in communication between students and teachers. E-learning represents an essential paradigm on higher education unlimited by time and place, offering new opportunities for the development of the educational process, making it more lexible and cost effective, thus many universities in developing countries have begun apply such a system. The purpose of this study is to identify the importance of using an e-learning system in the learning process in developing countries, such as Macedonia, speciically will focus on State University of Tetovo. By literature review and discussions with university colleagues and students will be shown the importance, various issue and beneits of e-learning system in the learning process in the SUT. From the study will be seen that the implementation of e-learning system in higher education will be very important on improving and increasing the eficiency of the learning process.
Keywords
E-learning system; Developing Country; Higher education; Importance
Authors
Gazmend Xhaferi
This work is licensed under a
Creative Commons Attribution 4.0 International License
.
Warning
: mysql_free_result() expects parameter 1 to be resource, null given in
/var/www/journals/bjes.beder.edu.al/article.php
on line
45