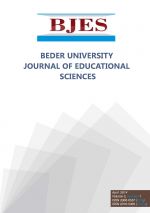 VOLUME 5 / APRIL 2014
VOL - 5 / 2014 - APR
Using the Data from Learning Management System in Educational Data Mining (Amasya University Moodle Sample)
Abstract
Extracting meaningful results from educational data and using these results in reorganizing education is called educational data mining. In this study, students studying at Amasya University, Faculty of Education, Department of Computer education and Instructional Technology, some of whose undergraduate courses are instructed in accordance with Moodle system, have been analyzed by means of data mining. For this purpose, the log iles received from Moodle system and the database iles of Moodle system were extracted using SQL queries, and clustering, association rule mining analyses were made with the help of the WEKA program and Microsoft data mining tools software. The obtained results and recommendations have been expressed.
Keywords
E-Learning; Course management system; Data mining; Moodle system
Authors
Yavuz UNAL & Recep CAKIR
This work is licensed under a
Creative Commons Attribution 4.0 International License
.
Warning
: mysql_free_result() expects parameter 1 to be resource, null given in
/var/www/journals/bjes.beder.edu.al/article.php
on line
45