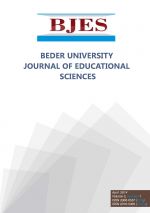 VOLUME 5 / APRIL 2014
VOL - 5 / 2014 - APR
An Application Of Enterprise Wlan System For a University Campus
Abstract
Installation of high quality and stable wireless systems is very essential especially for a University campus. In the market there are many brands of WLAN devices for home and small ofice use at various prices. Using WLAN devices designed for home in large networks will deinitely decrease the performance of network trafic and may cause to enforce rebooting the devices. However Professional Enterprise WLAN systems are much costly to acquire them. This paper will investigate the affordability, quality, high performance and features as well as deployment of the Ubiquity WLAN systems in a university campus.
Keywords
WLAN; unii; University; Campus; Ubiquity; WiFi enterprise; VLAN; PAYPAL
Authors
Abdurrahman Celebi
This work is licensed under a
Creative Commons Attribution 4.0 International License
.
Warning
: mysql_free_result() expects parameter 1 to be resource, null given in
/var/www/journals/bjes.beder.edu.al/article.php
on line
45