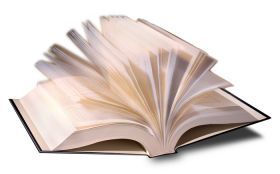 CALL FOR ARTICLES
BJES welcomes your research papers and articles for the upcoming issue. The topics should be related to Educational Sciences in general.
A wide range of original articles, research papers, proposed models, reviews of current literature and book reviews are considered for publishing.

ABOUT BJES
Beder Journal of Educational Sciences- BJES (ISSN 2306-0557) is published three issues per year, and it is peer reviewed. The main aim of the journal is to serve the interests of contemporary and specialized academic works about different theories and practices in the education area seeking to promote the analysis of educational issues with social, cultural, technological, political and economic perspectives.
Full Paper Guidelines for Authors
Abstract and the manuscripts should be written in English Language.
Abstracts & Title Critical Requirements:
Title: The title of the manuscript should be 12 point Times New Roman and bold.
Author name: Full name of the writer(s), institution/affiliation and e-mail address should be provided.
Body: The abstract itself should be in Times New Roman, 11 points, not bold; single spaced and should be up to 150 to 200 words long. The abstract should be fully justified.
Keywords: Keywords should be in Times New Roman, 10 points and italicized.
Full Paper Critical Requirements:
Margins: all 2.5 cm (1")
Font Size and Type: 12-pt. Times New Roman
Line Spacing: Double-space throughout the body of the document, references and appendixes
Spacing after Punctuation: Space once after commas, colons, and semicolons within sentences. Insert two spaces after punctuation marks that end sentences.
Alignment: Flush left (creating uneven right margin)
Paragraph Indentation: 5 spaces
Pagination: The page number appears on the top from the right edge of every paper.
Passive voice: As a general rule, use the passive voice rather than the active voice. For example, use "It was predicted that ..." rather than "We predicted that ..."
Order of Pages: Title Page, Abstract, Body, References, Footnotes, Tables, Figures, Appendixes.
Bibliography: According to the APA (American Psychological Association) Referencing System.
Format: Full papers should be submitted in Microsoft Word format (.doc or .rtf).
Articles should be about 4,000 to 10,000 words long
Deadlines:
Abstract and Full Manuscript Deadline: October 20th, 2013
All authors must be register as authors to this website and than submissions must be sent to the editor.