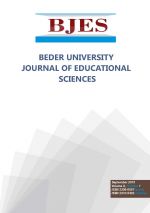 VOLUME 9 / SEPTEMBER 2015
VOL - 9 / 2015 - SEP
"Factors Associated with Child Maltreatment" (Case of Tirana Shelter for Victims of Domestic Violence)
Abstract
This paper is focused on the factors that cause violence on children at home environment. The author based her research work mainly on observations of children's behavior and their interactions with mothers while staying at a 'Shelter for Battered Women and Girls'. Children's artwork, writing pieces, memories, playing mood were subject to interpretation. A group of twenty-two children were studied. Although the terms child abuse and neglect are
frequently used together, actually they refer to two different types of problems, each taking different forms. A more appropriate comprehensive term is child maltreatment which can be divided into two major types: child abuse and child neglect (Faller, Bowden, Jones and Hildebrandt, 1981). The author believes that the results of this research will serve as an professional tool for social workers, psychologists, teachers and other professionals who work closely with children to help identify factors related to child abuse, prevention of abuse and treatment of physically, emotionally and sexually abused children.
Keywords
Child abuse; Child neglect; Child maltreatment; Children's artwork
Authors
Edlira Haxhiymeri
This work is licensed under a
Creative Commons Attribution 4.0 International License
.
Warning
: mysql_free_result() expects parameter 1 to be resource, null given in
/var/www/journals/bjes.beder.edu.al/article.php
on line
45