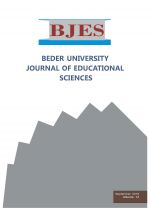 VOLUME 12 / SEPTEMBER 2016
VOL - 12 / 2016 - SEP
Strategies In Translating Idioms And Fixed Expressions From English Into Albanian
Abstract
The purpose of this paper is to identify the problems and explore the methods, strategies and techniques related to the translation of idioms and the fixed expressions, based on main translation theories. In the translation field there is still a lot to do especially regarding publications or works dealing with both theory and/or practice of idiom translation. As part of a language, usually idioms have been included within the body of bilingual dictionaries, being treated as part of an entry and not as a separate unit. This can be improved by publishing specific dictionaries for idiomatic expressions. Translation in general presents a lot of difficulties and issues to deal with. Still the process becomes more complicated when we deal with idioms and fixed expressions, which at first seem to be untranslatable. The issue of translatability or untranslatability in general and of idioms in particular has always concerned the researchers of translation studies and translators in particular. This is an important concept on how one is to translate them in different contexts. Different methods, techniques and shifts used by numerous translators, scholars and illustrations taken from theoretical and practical field show that there are some procedures which may be applied in idiom translation. This paper will first deal with the definitions of idioms. Such definitions are taken from well-known linguists, translators, scholars and dictionaries. In the next chapters it will explore the characteristics of idioms and their use. Following the classification of difficulties set out by Baker in In Other Words: A Coursebook on Translation, this paper endeavours to analyse and practically apply them largely for translation of English idioms and the equivalent Albanian pairs. The findings show that in order to translate idiomatic expressions as correctly as possible, a number of factors should be taken into consideration. By comparing how idioms pertaining to several European languages have been translated, we conclude that the translation of idioms and fixed expressions is possible and depends on the approach we consider to embrace towards the translation process.
Keywords
Translation, Idiom, Fixed expression, Method, Technique, Strategy
Authors
Ilda POSHI & Fari LACKA
This work is licensed under a
Creative Commons Attribution 4.0 International License
.
Warning
: mysql_free_result() expects parameter 1 to be resource, null given in
/var/www/bjes.beder.edu.al/web/article.php
on line
45