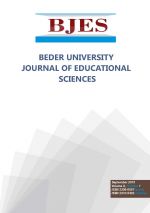 VOLUME 9 / SEPTEMBER 2015
VOL - 9 / 2015 - SEP
The three aspects of motivation for better command of language learning: A comparative study
Abstract
This study involves the three aspects of motivation for language learning of the university students as follows; psychological, situational, and pedagogical. The qualitative and comparative approaches were utilized through using secondary data in order to clarify the study overall.
The results demonstrated that the three dimensions of motivation are essential for both motivating the language students and making them reach the fruitful outcome during the learning process of language. Especially, pedagogical aspect was considered as important factor for better command of language. Because, language is functional that is tied up with the university students' careers.
In the present study, the limitation was that just secondary data and personal experiences were used. But the researcher did not make any questionnaires and interviews. For further study, the questionnaires and interviews are likely useful for more reliable results in any possible study.
This study revealed that university students who learn different languages are more motivated, if the lecturer knows the correct pedagogy for language learners at the university. Actually, the university students are inluenced directly and/or indirectly of the pedagogical approaches of the lecturers in language learning process. As a result, lecturers need to know how to use right pedagogy in language teaching with the help of knowing students' expectation from the particular language, for it motivates the students for better command of the language.
Keywords
Aspect, Motivation, Pedagogy, Pedagogical, Psychological, Situational, Language Learning, University Students
Authors
Sadullah Yilmaz & Lokman Coskun
This work is licensed under a
Creative Commons Attribution 4.0 International License
.
Warning
: mysql_free_result() expects parameter 1 to be resource, null given in
/var/www/journals/bjes.beder.edu.al/article.php
on line
45